Details

Published: 26 March 2015
Responses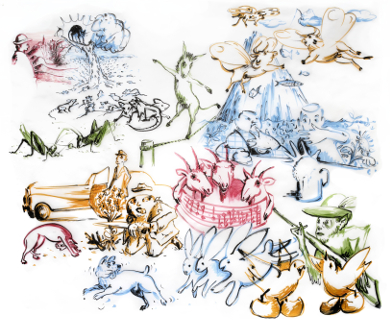 © Adrian Rovatkay, photograph: Axel Meintker

I am pleased to announce that the my CD 'Dialoghi a voce sola' has arrived.


We have been inundated with praise and positive comments (see below) and were even nominated for the 'Deutschen Schallplattenpreis' (German Recording Prize), much to the excitement of all concerned.


The picture to the left was drawn by the Berlin based artist and musician, Adrian Rovatkay. He drew this for me as a fantastical illustration of Claudio Merula's "Quando gli uccelli portaranno i zoccoli", which can be heard on the CD.


To produce a CD nowadays, demands a huge amount of financial investment, therefore we are delighted by each and every sale ... so "support the artist" and buy a copy today ... or if you already have one maybe you would even like a second!